BE OFFBEAT

The 80's Kid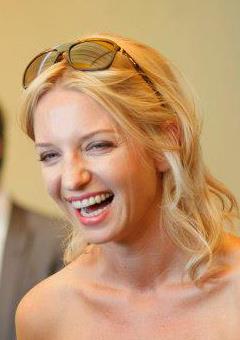 I'm Suzette, CEO of OffBeat and living in Thailand. Born in 1982, I'm an 80's Kid who was surrounded by hair, makeup, color and experimentation – all of which perplexed me. Brought up in Denmark, a small beach town near Perth, Australia, I always knew I was a little less conventional than your average child. I was what the Aussies call a Bogan kid, but even that i couldn't label myself because i was always just me. I did donne black jeans and a t-shirt always looking for the next outdoor physical adventure, whether it be riding jet-skis or boats, cycling, water-skiing, or camping – some would say that I was a typical free-spirited Tomboy.

Never feeling settled and having a sense of constraint within society, the coastline became my home. I find that there is nothing more calming than the sound of the ocean hitting the sandy shores, and nothing more refreshing and revitalizing for the skin and hair than salty water. If you walk around my home today in Thailand, you will find deep shades of sky-blue and yellows, colors in which I am drawn to, and are of nature's influence - I call them my 'calming-mood' colors.

Before settling in Thailand, I have found myself traveling all around the world in Asia, the US, Europe and around Australia. I became especially fond of the Portuguese and their friendly and laid-back culture. I lived in London, UK for several years and gained confidence and experience within corporate life. I am from a working class background, where several family members never shied away from hard work, and eventually created several start-up businesses. Back in Australia I became a small partner in another business – so it was only inevitable that one day I would seek to become an entrepreneur.

In 2012, I travelled around Thailand for several months, and knew instinctively that it was the Country I would eventually live and start my business in. Having time to myself, I first became interested in natural health, healthy eating and body treatments – I have a firm belief in a health body, a health mind. This body-conscious interest seems a far cry from that unconventional 80's tomboy. However, I started to realize that body-conscious is about feeling good from within-outwards, and not the image society ascribes to you. This core awareness of the self and self-being is to me, the birth of individuality and natural organic fashion.

I gradually became interested in local artistry and tribal history, and began to understand the true artistic value in local Thai textiles. I became captivated by the handmade items found in local markets, and started to appreciate the individuality and story behind each product: from the historic tribal patterns to the crafts of an artisan, and to the consumer interactions at the markets. Due to the one-off designs and the production process, the end-user would end up with a one-of-a-kind product that promotes individuality, true artisan value and keeps culture alive. This was a truly culture-led organic process in which I had never associated with fashion before, and surprisingly a process I identified with.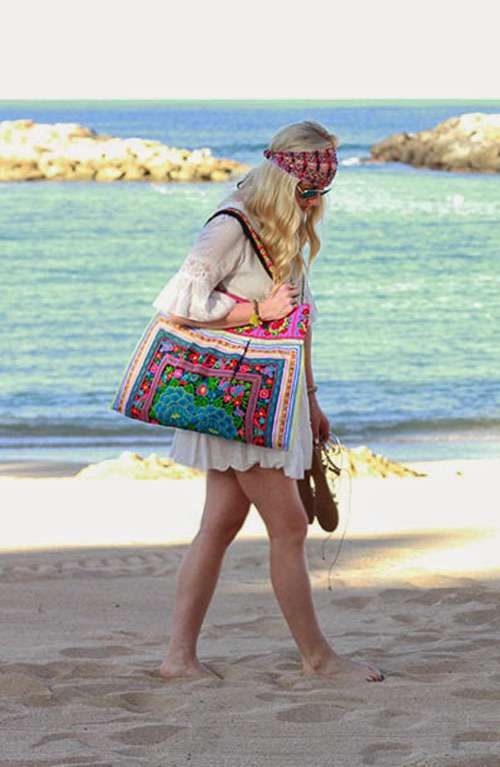 I listen to instinct always knew that whatever business I started, it needed to be organic and true to my beliefs, my creativity and my desires – the business had to grow from me. I began to experiment with new materials and products, and started talking to the locals, working with local businesses and building my own network. In the early stages of this adventure, I never had a plan but to start a business. I didn't know the outcome or know exactly what I was aiming for – but I knew to keep going, and to keep developing, listening to myself and I learnt to listen and take guidance from others. Eventually this process became OffBeat.

Starting up a business has proven at times to be difficult, lonely and restrictive. At the moment, I miss traveling. But, I have grown to realize that in life, we are not alone! My mum, my family, my friends and colleagues are my strength in which I learn from. They make me happy, they support me and help me develop, and these are the foundations in which I build my Offbeat community from. I once felt detached from society and now have found a sense of belonging. I want OffBeat to be more than an E-tail but an international community for like-minded people. I am a firm believer in sharing experiences, positive vibes and helping each other find deeper connections and
individuality, which ultimately breeds physiological liberation (confidence, self-development, creativity), and importantly a sense of belonging.

Suzette Williams