THE RURAL BOHEMIAN

Being brought up on the beach in Australia, now working in Thailand and finding myself a part of the online bohemian fashion community, I often get caught-up in summer beach imagery. So in this article, I wanted to discuss a more rural setting for our photoshoot.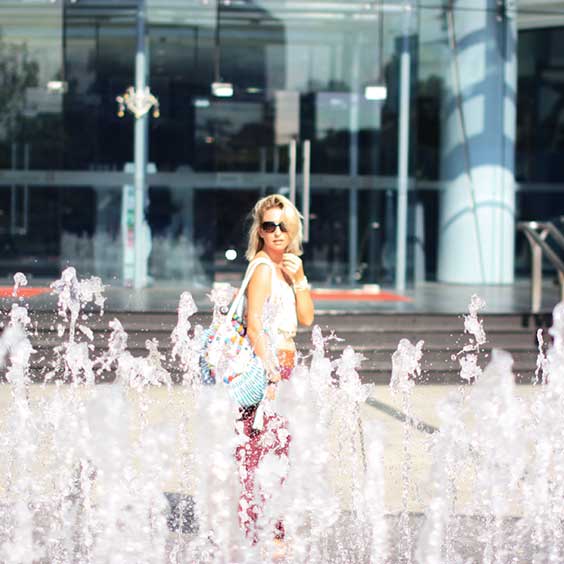 We've all seen that determined cyclist riding home and balancing the monthly food-shop on their handle bars; or that poor Friday lunchtime pizza delivery person arriving on their scooter with that order to feed an office of 30; or those packed Indian trains with bicycles, bags, and people hanging out from opening – well this is me on my scooter, riding through Chiang-Mai on my morning errands.

Swerving the cute tuk-tuks, the cars, the crazy scooters, the hesitant pedestrians and the occasional farang cyclist, is me and my faithful scooter, which is decorated haphazardly with my belongings. My huge Hmong-tribe tote-bag and customer orders all squashed at the front between my legs. My smoothie and market purchases dangle prominently from the handle bars, bashing each knee simultaneously. And my laptop, the geek navy anorak and my day-to-day necessities squashed into the back scooter-storage. I have even accomplished two house-moves with this scooter - obviously it took a few trips.

So downtown Chiang-Mai, and I am riding along feeling the sensation of warm bright sunrays upon my arms and face, when suddenly I feel that extra flutter of warm breeze. I start to notice the darker silhouettes upon the concrete roads and eventually feel the odd wet droplet. And then the closing of the shop-front shutters and up goes street-vendor umbrella's - and my fears are confirmed... torrential rain! The local Thais are like ants and mosquitos, knowing instantly to expect either a light shower or a heavy downpour. You never know when you're going to need that anorak.

As the rainy season set in, it got me thinking about my social media posts, our photo-shoots, and the general stereotyping of the bohemian-chic at the beach. In truth a majority of us live in urban territories, where some experience a colder climate and a more diverse seasonal weather pattern. As much as I favor the warmth of the sun, the sea breeze and the sand at my feet, I realize that I don't always fairly represent 'The Rural Bohemian'.

One of my grates with society is the way we categorize one another by our tastes, our friends and families, our career and peer choices, our ideology or our political and social stance. I admit that I am occasionally guilty of acting in such a manner when it comes to fashion choices… I at times tend to group and stereotype a style or trend. In my biography (click here to read) I discuss my dilemma of individualism and social-conformity when growing up. I really believe that fashion is a personal statement, and that we shouldn't allow social conditioning to oppress our need for outer-expression. That being said, I also recognize that fashion choices can often make a person stand out, and there are of course times where I simply don't want to feel like I stand out, all because I may dress a little unconventional. I suppose that sometimes 'The Rural Bohemian' is about finding that balance of alternative expression and orthodox fashion - which brings me to the outfit featured in this blog.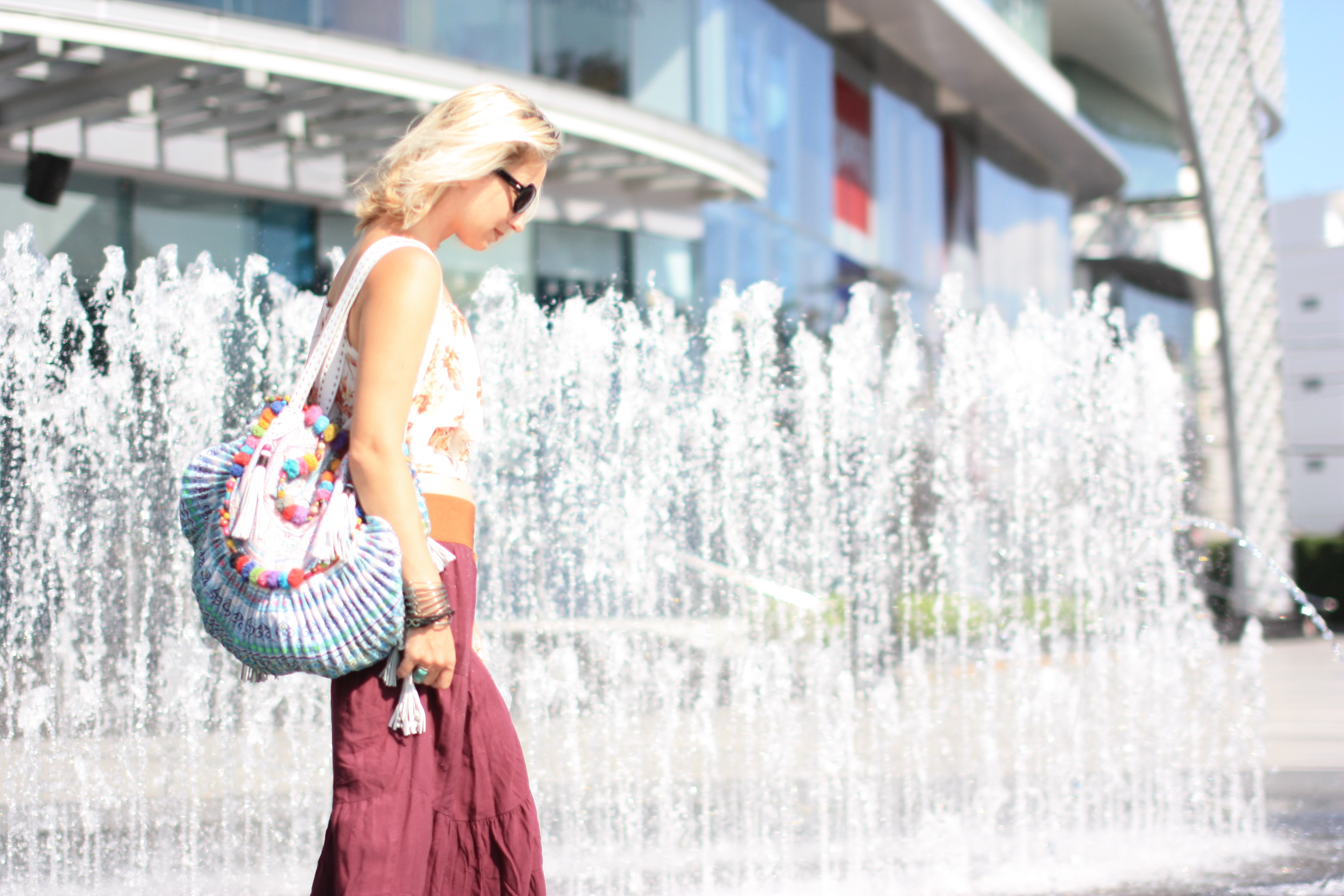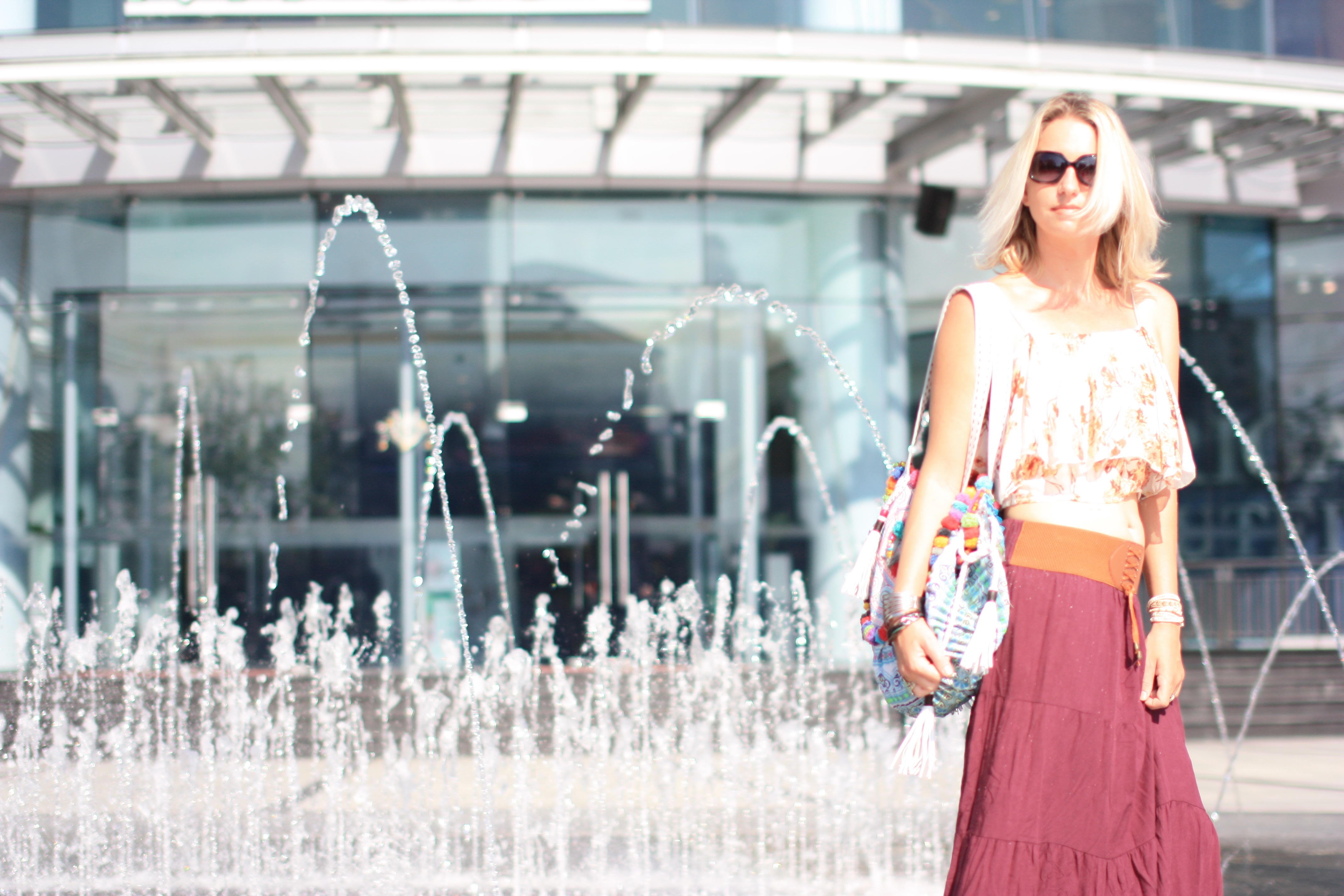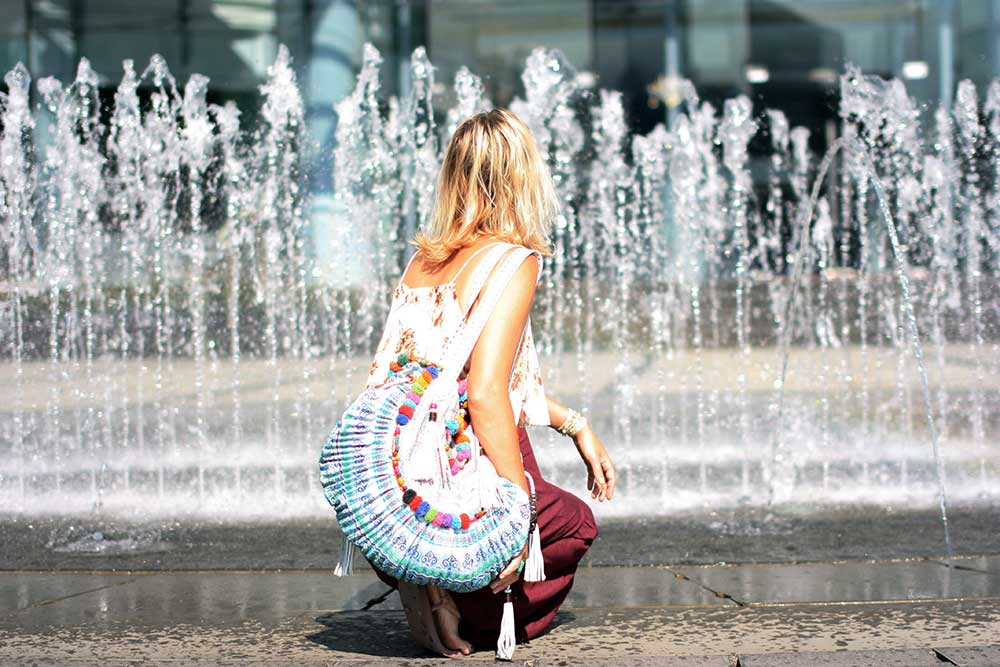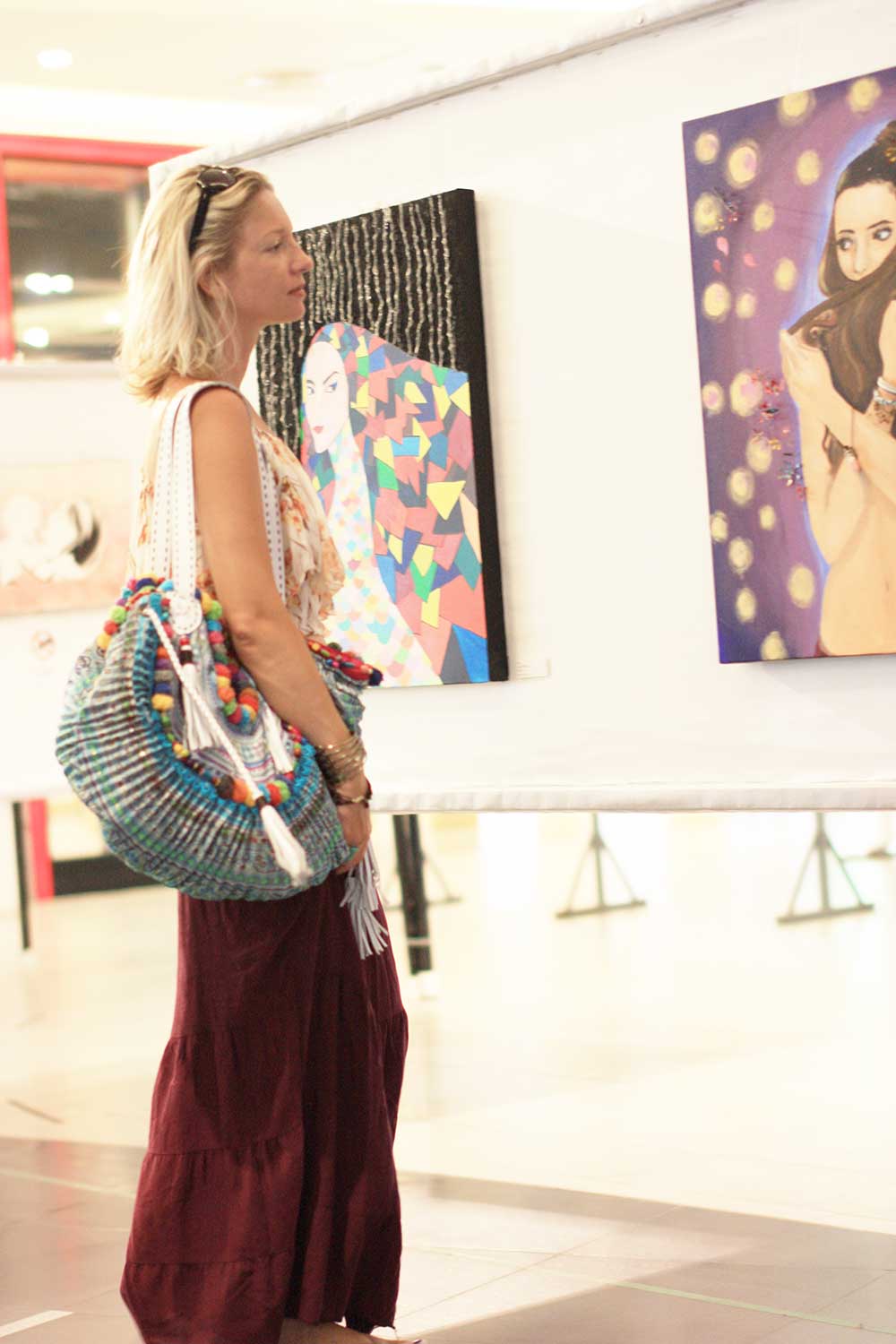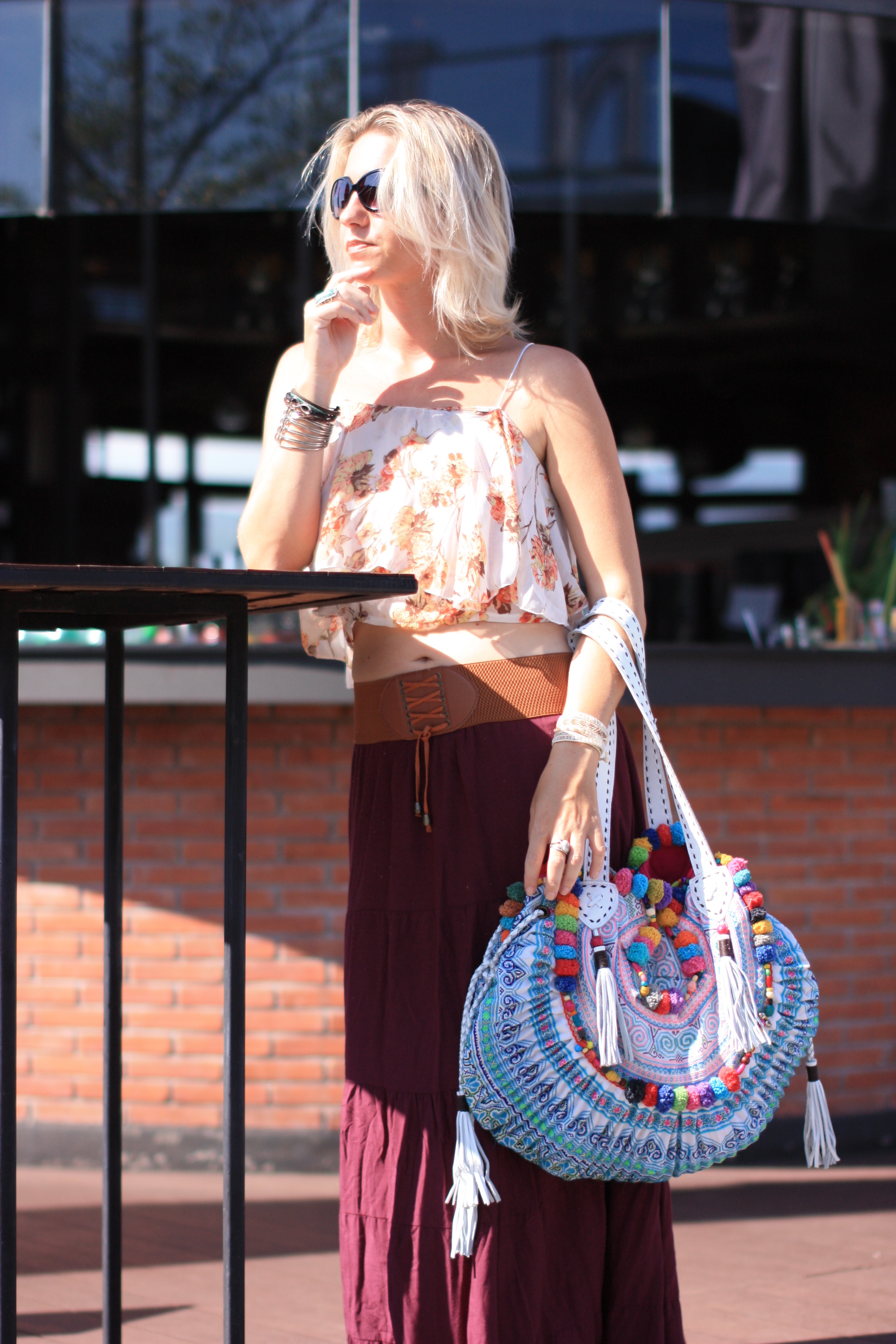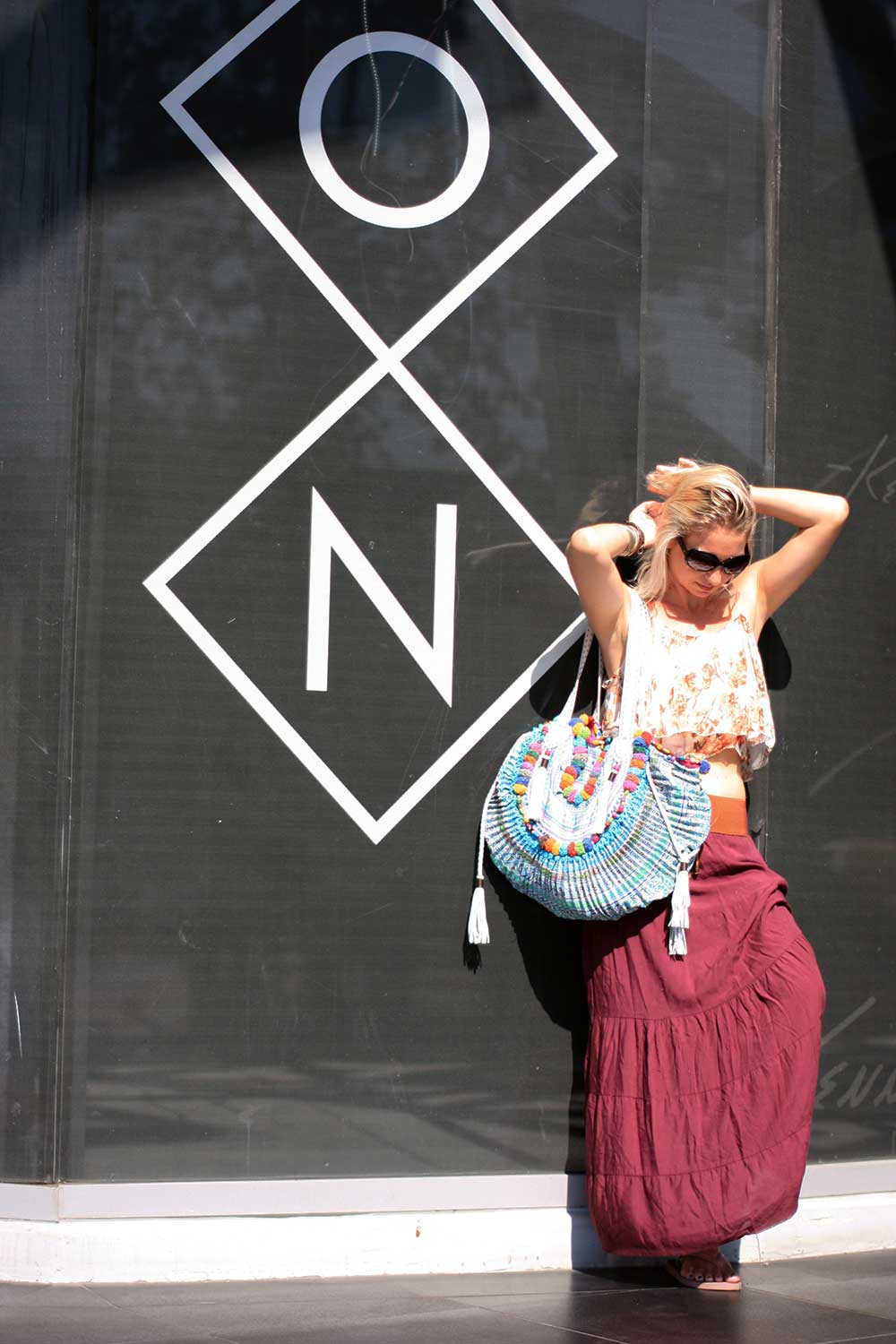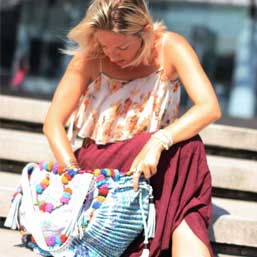 The off-white, autumn floral saffron top hangs over the shoulders with spaghetti-straps. The top is comfy and light to wear, the round secure neck-line, the zip-up back and an underlay stop the top from being too revealing. Although I wouldn't wear this top during a bitter-cold day, the outfit would look nice with a light brown leather jacket. The top is also elegant enough to wear when going for a light-lunch, a casual evening event or simply a spot of shopping.

The floral patterned earthy tones within the top are complimented by the maroon long skirt. The cottoned material is heavy enough to prevent from those windswept embarrassments but light and soft enough for a free-flowing comfy wear; and with an inner layer to add extra warmth for those colder climates. The brown belt has a unique lace-up front decoration and an elasticated back ensuring the skirt fits most.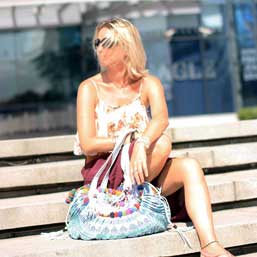 It is the up-cycled vintage bag that really adds that extra unconventional feel. With a light-blue pleated hill-tribe skirt for the base material, the bag is decorated in an array of bright colored cross-stiches, pom-poms, beads and white draw-string tassels; and finished with hand-stitched strong white leather straps. Inside is a zip-up pocket with two smaller open pockets – all easily accessible by a magnetic closure. The outfit is finished off with silver and 5 wrap beaded bracelets, and open toe fuschia sandals. But in true boho-style, this outfit can be mixed and matched to individual taste.

Suzette Williams



ITEM LINKS:
Boho Floral Crop Top Alternative Bottoms Large Tote Bags Bracelets Other Accessories

Featured Bottoms – order by email shop@offbeatcuts.com
Featured Shoes – order by email shop@offbeatcuts.com

Model Size: 5'8 inches tall. Waist fits most. Shoe US 4 (EU 38)